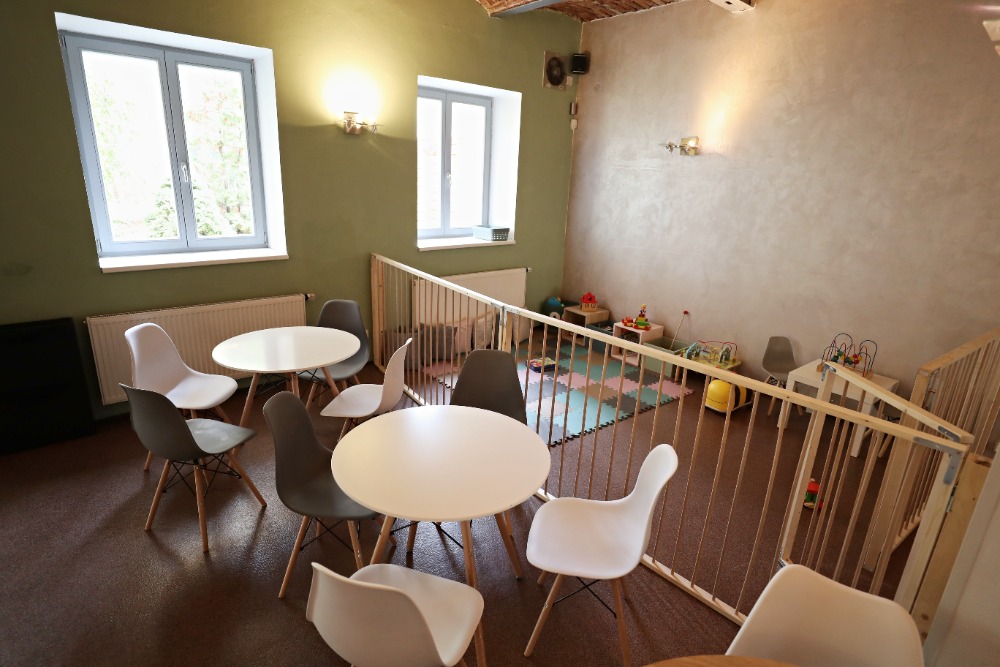 Zvonařka Playroom open to the public!
We invite your preschool children to the Zvonařka Playroom!
The ideal place when the weather is bad, but also at any other time.
Monday – Thursday from 10:00 to 18:00
Friday, Saturday and Sunday you can use for your private events – chrismas meetings, birthday parties and other family events.
For smaller events (10 – 20 pers.) we can provide you the playroom with bartender and a coffee house menu.
For larger events (20 – 40 pers.) you can use the large kindergarten´s hall.
Admission is 95 CZK for two hours and a sibling gets it for 65 CZK.
We offer a selection of coffee, hot chocolate, milkshakes, cold drinks
and a little something to eat.
Interested in a private birthday party? Email: david@centrumkoala.cz.
We look forward to seeing you!