Kindergartens and children's center Riegrovy sady
Koala kindergarten and children's center has been operating in Vinoharady for the tenth year. The first branch offers children a cozy atmosphere in the heart of Vinohrady near Riegrových sady right next to the U Draka playground.
Individual approach – one teacher for every 8 children
We start each day with physical activity, we speak English every day and we use all our senses every day.
Karolína Salomonová

director & manager
I have been enjoying working with children for 15 years. Studying special education has shown me the key to children's souls and their needs. I was an elementary school teacher and later I started focusing on preschool education. My inspiration comes mainly from the Scandinavian school systems.

I am a mom of young children and two dogs. Therefore, I know how parents struggle with their own worries and have to figure out how to give their children love, fun and education while being a relaxed parent. That's why I think of Koala as my home and my mission.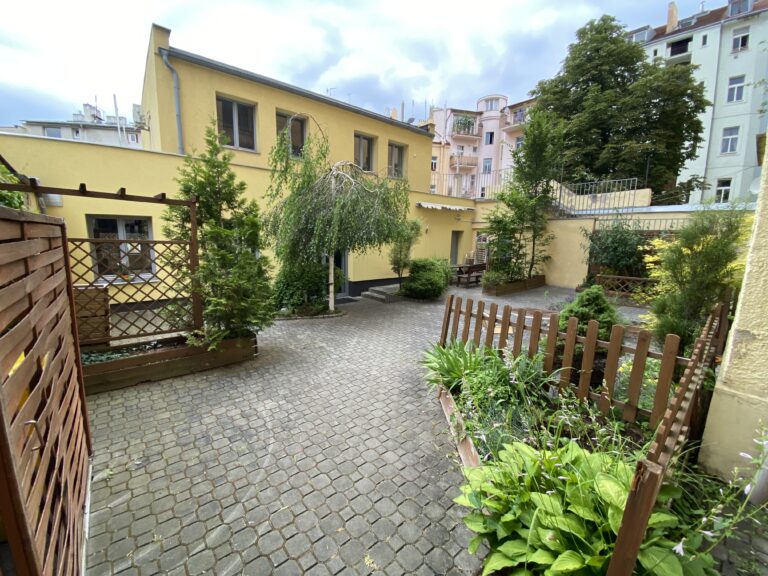 We invite you to the opening ceremony and presentation of the new branch!
14.9. at 17:00, U Zvonařky 7
We can't wait, but it's coming. Another 30 children will find a place for fun and education in the new Koala in Zvonařka. She is beautiful – you have to see it with your own eyes. Sauna, steam, self-service cafe, playground in the courtyard, themed rooms.
Come and have a look, see the entire kindergarten and hear more about educational programs and clubs.
We cordially invite you on Wednesday, September 14.
Between 15:00 and 17:00 we will take you through the premises of the nursery and we will be happy to answer all your questions.
At precisely 5:00 p.m., together with our guests, we will ceremonially open the new branch – we'll have a drink, get to know each other – whether you, like us, are natives of Vinohraďa or neighbors from the wider area of Prague 2.
Invite your friends too – link to the FB event
We look forward to you!